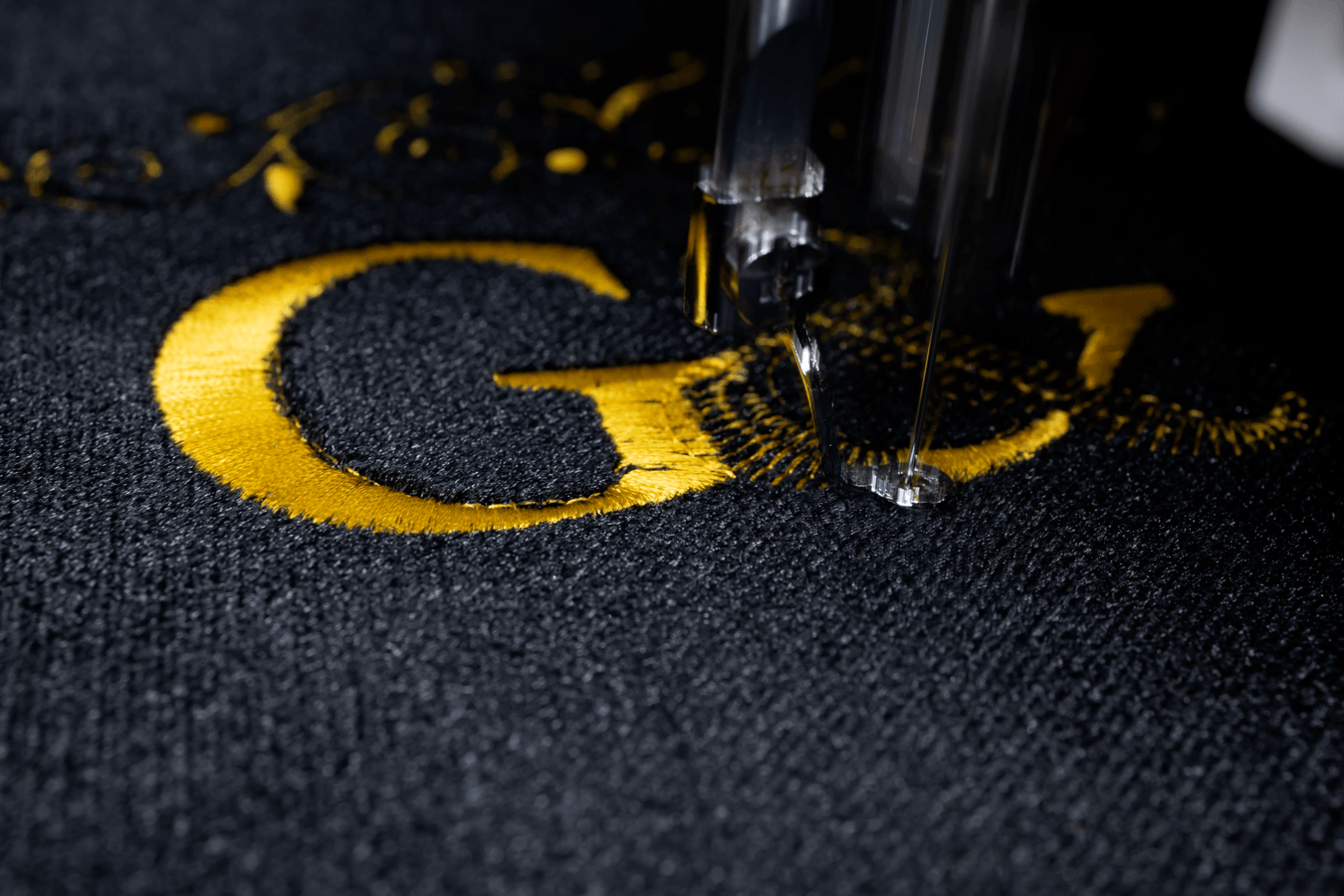 As we are well into 2023, a palpable transformation in corporate attire is taking place. The once mundane world of business wear is undergoing a vibrant evolution. Forget those nondescript uniforms or the run-of-the-mill polo shirts; custom embroidery is stealing the limelight! It's not just about aesthetics; it's about brand identity, a sense of belonging, and standing tall amid fierce competition. So, sit back, and let's unpack the embroidery trends setting the tone for corporate fashion this year.
The Elegance of Minimalist Embroidery Designs
Minimalism is sweeping the corporate fashion scene in 2023, championing designs that say more with less. Companies are leaning into delicate, understated motifs that exude confidence without shouting for attention. Imagine a meticulous motif on a shirt cut or pocket corner, speaking volumes about a brand's sophistication.
In today's digital age, where information overload is common, there's a yearning for simplicity and authenticity. Businesses are tapping into this, aligning their brand with timeless and versatile designs. It's not just about being understated; it's about strategic refinement, ensuring apparel is memorable without being ostentatious.
Geometric Patterns: A blend of Precision and Creativity
2023 has welcomed geometry into the embroidery arena with open arms. Patterns like hexagons, triangles, and even complex tessellations are making waves. But why? They're symmetric, modern, and incredibly captivating. It's not just a play of shapes; it's about creating an optical allure that makes corporate apparel unforgettable. Whether it's the primary design or complementary background, geometric patterns add flair to the business attire.
A Nostalgic Wave with Vintage Motifs
Fashion's cyclical nature is fully displayed with the resurgence of vintage embroidery motifs. Classic designs from yesteryears are returning but with a twist. They're paired with elements to create apparel that resonates with nostalgia and innovation. It's a clever nod to the rich range of the past while ensuring relevancy in today's fast-paced corporate world.
This blend of old and new provides a unique storytelling opportunity for brands, allowing them to convey timelessness and adaptability. Moreover, these motifs often spark conversations, offering companies a chance to share their legacies or values. As businesses strive for distinction in a crowded marketplace, tapping into the charm of vintage embroidery provides a fresh yet familiar edge.
Treading the Green Path: Eco-Conscious Embroidery
In this era, sustainability isn't just a trend; it's an integral part of the brand ethos. With an eye on the environment, embroidery practices are evolving. Threads made from recycled materials and energy-efficient machines are becoming the norm, highlighting the industry's commitment to a smaller carbon footprint.
Moreover, when businesses choose eco-friendly embroidered apparel, they're making a silent but powerful statement. This showcases their dedication to a greener planet and resonates deeply with eco-conscious partners and clients, further elevating their brand image in a responsible marketplace.
The Textural Charm of 3D Embroidery
The world of embroidery is embracing depth and dimension like never before. Previously reserved mainly for hats, 3D embroidery is now adorning a broader range of corporate apparel. With foam to achieve these raised designs, the result is a stunning visual appeal that stands out in any corporate setting.
But the magic of 3D embroidery isn't just in its appearance. It's the tactile experience it offers, allowing wearers and onlookers to connect with the brand with their eyes and touch. This technique ensures a lasting, multi-sensory impression in a world where branding is paramount.
Embroidery as Brand Narrators
In the corporate fashion scene in 2023, embroidery has transcended its traditional, purely ornamental role. Now, it acts as a silent storyteller, encapsulating the very essence and journey of a brand. From designs that mirror a company's rich heritage to symbols embodying its forward-thinking vision, embroidery serves as a canvas for brand tales.
Brands have tapped into this narrative power, transforming apparel from clothing to engaging conversation pieces. In this way, every thread becomes a part of the brand's broader story, resonating with those who wear and witness it.
The Confluence of Tech and Craft in Embroidery
Embroidery, steeped in tradition, is experiencing a transformative renaissance driven by technology. Modern machines and advanced software have ushered in an era of unmatched precision and scalability, elevating the very framework of this art.
Yet, in this tech-heavy landscape, the essence of human touch remains irreplaceable. This delicate balance between technology and human artistry ensures that every piece of embroidery isn't just a garment but a vibrant canvas of creativity and passion.
A Final Word
The world of corporate apparel in 2023 is not just dynamic, it's also a vivid reflection of the multifaceted landscape of modern business. As custom embroidery trends take center stage, they're proving that corporate attire isn't just a uniform or a branding tool. It's a powerful medium that crafts stories, sparks emotions, and carves out distinctive identities in a competitive market.
The interplay between tradition and innovation, craft and technology paint a vibrant corporate expression. As we journey into this decade, the anticipation builds: What new, groundbreaking embroidery trends will emerge, further pushing the boundaries and redefining the corporate fashion narrative?