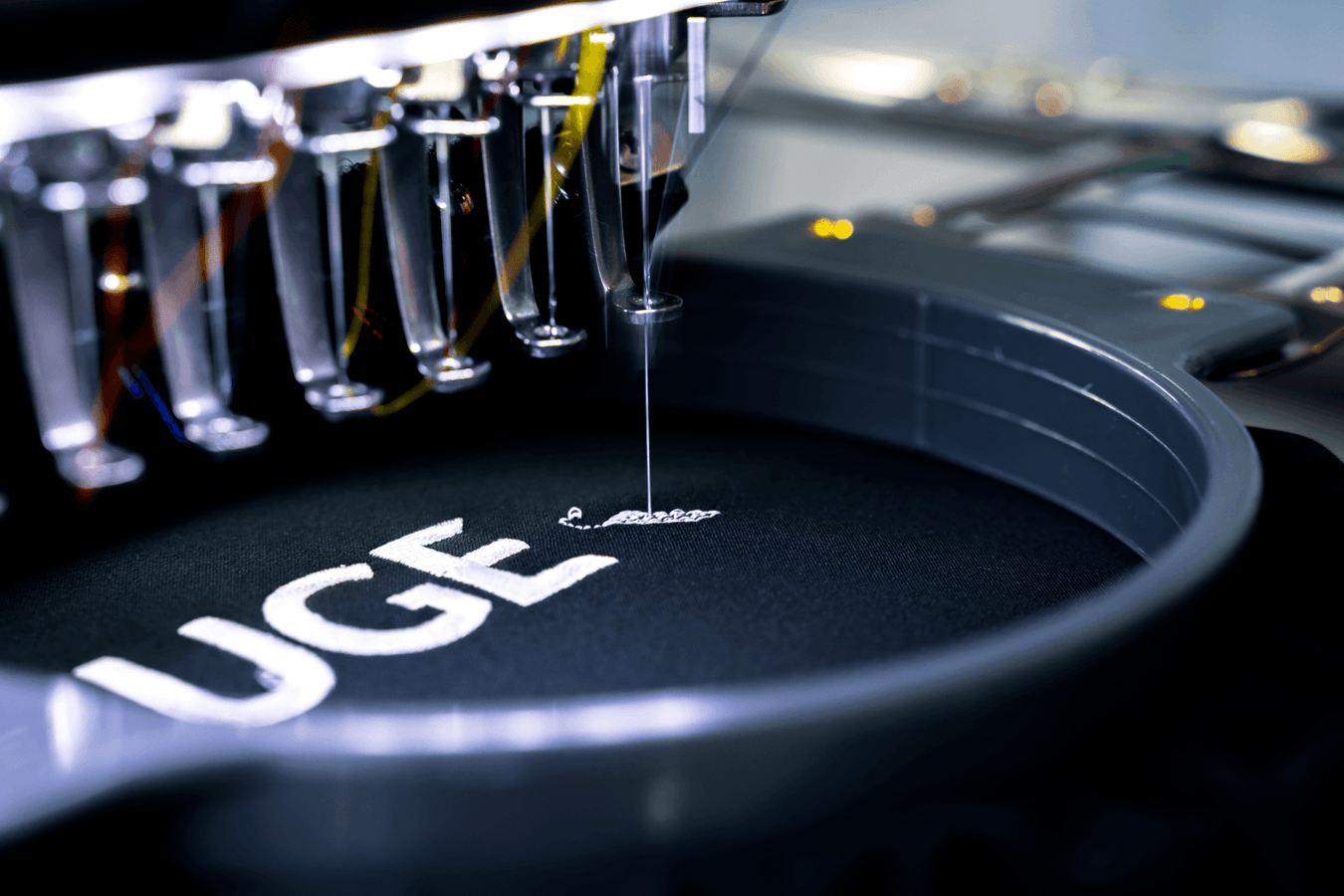 The array of available choices can be overwhelming when considering custom apparel printing. Among the top contenders in garment decoration techniques are embroidery and screen printing. While both offer distinct benefits, understanding the nuances of each can help in selecting the perfect method for your project.
Embroidery boasts a rich history, offering a textured, tactile appeal that lends a touch of luxury to garments. Screen printing, on the other hand, has been a favorite for its ability to produce vibrant designs on a mass scale. The choice between the two often hinges on the specific requirements of the project and the desired final look. Let's go a bit deeper into these two popular apparel decoration methods to aid in your decision-making process.
Embroidery: A Classic
Embroidery, with its roots tracing back to ancient civilizations, is the art of decorating fabric using a needle to apply thread. However, modern advancements have allowed machines to create intricate embroidered designs on a mass scale, but the essence remains the same. Here are some pros and cons to consider when brainstorming for your project.
Pros:
Durability: With proper care, embroidered designs can outlast the fabric they're stitched into, providing a long-lasting and vibrant representation of your design.
Elevated Appearance: The texture and dimensionality of embroidery offer a premium look, making it suitable for corporate logos, polo shirts, and luxury apparel.
Versatility: From hats to jackets, embroidery can be applied to various materials, including those that might be challenging for screen printing.
Cons:
Limited Color Options: While screen printing can handle numerous colors, embroidery is more restrictive.
Complex Designs: Detailed and multi-colored designs can be costly and challenging.
Feel: Embroidery adds weight, and it can be felt against the skin on thin fabrics.
Screen Printing: The Artist's Canvas
Screen printing, or silk screening, utilizes a stencil (or screen) to apply ink layers onto the printing surface. The process requires a separate screen for each color, emphasizing precision and attention to detail. To get a comprehensive understanding, let's outline some pros and cons of this method.
Pros:
Vibrant Designs: This method can produce bright, bold colors, making designs pop.
Cost-Effective for Large Runs: Printing in large quantities becomes cost-effective once screens are created.
Intricate Details: Screen printing can handle intricate designs, gradients, and a broad color spectrum.
Cons:
Setup costs: Creating screens requires an initial investment
Durability: While durable, screen prints can fade over time, especially without proper care. Limited to flat surfaces: The process requires a flat surface, restricting its use on certain apparel items.
Comparing Costs and Project Size
Screen printing might be more economical if you're working on a large project. The bulk of the cost lies in the initial setup, making larger runs more cost-effective per piece. On the other hand, embroidery costs are often calculated based on the number of stitches, making it a preferred choice for smaller, more premium projects.
Furthermore, it's essential to consider your project's longevity and desired aesthetic. While screen printing offers a vibrant and clean finish, especially on solid backgrounds, embroidery provides a tactile and luxurious feel, elevating the item's perceived value. Your choice between the two largely depends on the project's scale, budget, and desired result.
Fabric Considerations
The type of fabric you choose may significantly influence the decoration method that best suits your project. Delicate fabrics, such as silk or fine linens, might not hold up well to the weight and tension of embroidery, potentially leading to puckering or distortion of the material.
Conversely, screen printing thrives on a smooth, flat surface to achieve crisp and clear results. Fabrics with a lot of texture or a pronounced weave interrupt the integrity of a screen-printed design. It's essential to consider the material's characteristics, intended use, and care requirements. By aligning these factors with the decoration method, you can ensure the finished product's durability and aesthetics.
Making The Right Choice
When choosing between screen printing and embroidery, consider the purpose and the impression you wish to convey. If it's for a corporate event where a polished and upscale image is paramount, the elegance of embroidery might be the perfect fit. Conversely, screen printing with vibrant and bold designs could be ideal for promotional events, music festivals, or casual apparel.
The method's longevity, tactile feel on the garment, and overall aesthetic play significant roles in the decision-making. It's essential to align your choice with the event's theme and the message you aim to project.
A Final Word
Embroidery and screen printing are like the dynamic duo of apparel decoration – each shining in its own way! Understanding these apparel decoration methods ensures you find the secret sauce to making your project pop. Whether you opt for the textured feel of embroidery or the vibrant hues of screen printing, making an informed choice will elevate your custom apparel printing project.