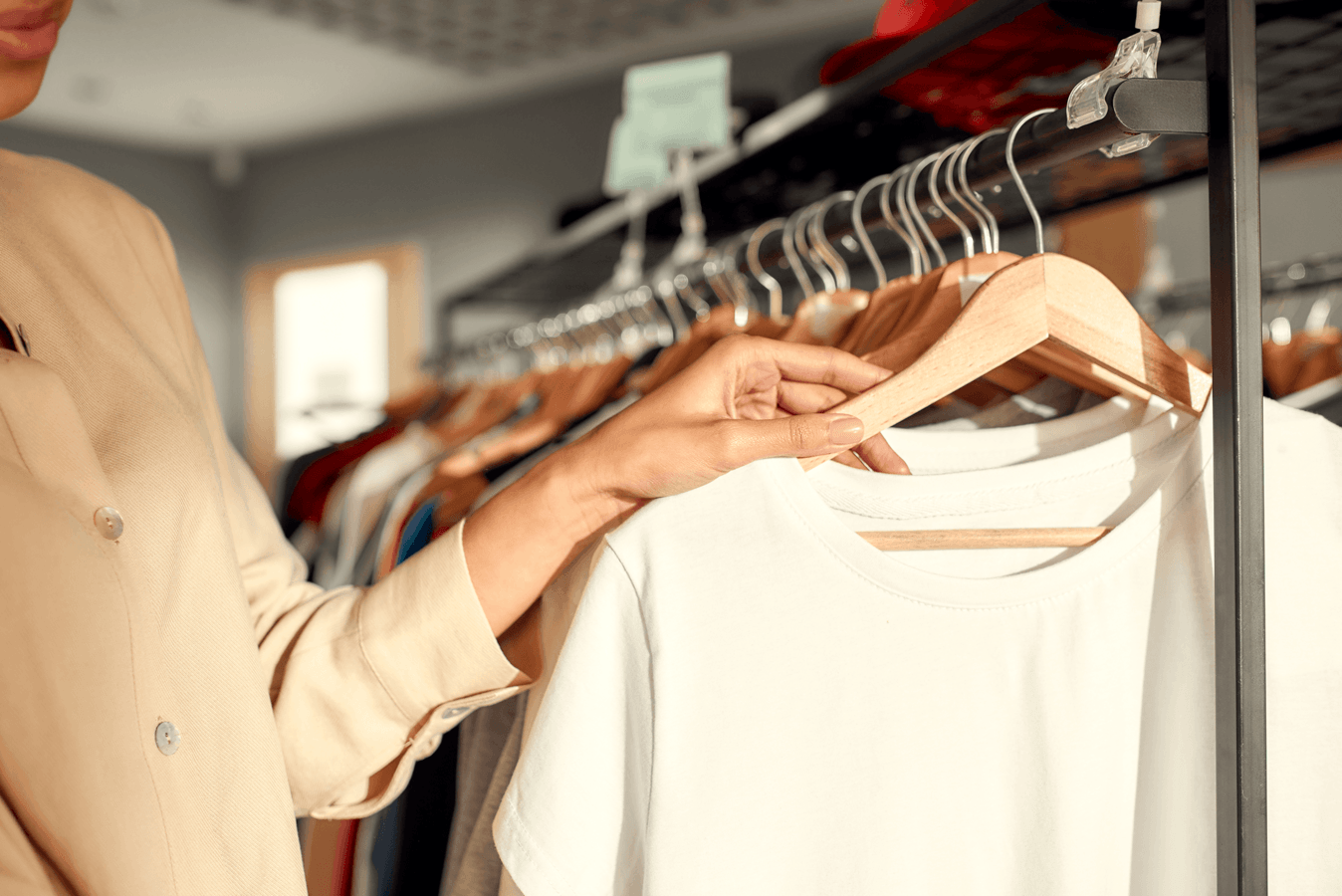 As awareness about environmental impact grows, industries worldwide are being nudged towards more responsible practices. Once criticized for its ecological shortcomings, the fashion industry embraces this challenge with open arms. Particularly in the realm of apparel printing and embroidery, we're witnessing a revolution of sustainable innovation.
In this exploration, we'll uncover the transformative techniques and materials that redefine eco-friendly apparel standards. From cutting-edge sustainable printing methods to the artistry of green embroidery and the broader vision of sustainable fashion, prepare to gain a deeper appreciation for the craftsmanship and commitment driving the shift towards environmentally friendly clothing.
Sustainable Apparel Printing: A New Wave of Fashion
Traditional apparel printing has an array of environmental concerns. The fashion industry has long been under scrutiny, from water overconsumption to the discharge of harmful chemicals. Enter sustainable apparel printing, an answer to these age-old problems.
This method emphasizes water-based inks. Unlike plastisol inks, these are low in VOCs (volatile organic compounds), making them better for the environment. The prints produced are not only eco-friendly but also of high quality, often being softer and more breathable on the fabric.
Advancements in technology have also given birth to digital printing. Compared to its predecessors, this method significantly reduces the need for screens, washouts, and color separations, translating to a reduction in resource wastage. Moreover, modern digital printers are designed to be energy-efficient, cutting down on electricity consumption.
Eco-Friendly Embroidery: Merging Craftsmanship with Conservation
At its core, embroidery is an art – a meticulous process of creating designs stitch by stitch. While it may seem harmless, the industry-standard methods for embroidery aren't always environmentally friendly. Traditional practices involve synthetic threads, which can harm the environment. However, the new era of eco-friendly embroidery is addressing these concerns head-on.
The industry is minimizing its carbon footprint by using threads derived from renewable energy sources like bamboo, soy, and organic cotton. The dyeing process, previously known to be water-intensive, is being reformed to incorporate sustainable practices, reducing water usage and preventing the discharge of harmful chemicals into water sources.
Environmentally Friendly Apparel: Beyond Printing and Embroidery
The very essence of clothing begins with its fabric. The commitment to sustainable sourcing right from this foundational stage is at the heart of environmentally friendly apparel. For example, organic cotton is cultivated without resorting to synthetic pesticides or genetically modified organisms. Such mindful practices protect and nourish the soil and conserve water.
Also, the innovative introduction of fabrics like Tencel, derived from sustainable wood sources like eucalyptus, beech, and spruce trees, offers a blend of luxury and sustainability. Recycling has taken center stage, with materials like discarded fishing nets, post-industrial waste, and even plastic bottles repurposed into top-quality fabrics.
Sustainable Fashion: A Collective Responsibility
Sustainable fashion transcends materials and processes. It encompasses every phase of production – from sourcing to manufacturing, distribution to consumption, and even post-consumption processes like recycling or upcycling. Ethical labor practices, fair wages, and safe working conditions are as essential to the sustainable fashion narrative as eco-friendly materials and methods.
Today's consumer is well-informed and holds brands accountable for their practices. By supporting eco-conscious brands and adopting sustainable consumption patterns, consumers can influence market demand, pushing more brands towards sustainable practices.
Embracing Green Apparel Printing and Beyond
Green apparel printing and sustainable practices in fashion are no longer optional; they are essential. Brands and consumers alike have recognized the need for an industry overhaul. And the changes we're witnessing in apparel printing and embroidery are just the tip of the iceberg.
As we combine all this information, we conclude that pursuing comprehensive sustainable practices within the fashion industry remains a continuous endeavor. However, every sustainable decision nudges us nearer to a good balance between fashion and the environment, paving the way for a green legacy for future generations.